Adorn yourself with a luxurious statement piece that exudes casual elegance and sophistication. This stunning teardrop chandelier pendant is hand crafted with sterling silver, beach stone, and labradorite, making it a one-of-a-kind piece that will draw the gaze of admirers. Transform your look with this timeless accessory.
Chain: 18" (2.5mm) rolo chain, lobster clasp
Approx. 1.5" long, 1" wide
Regular price
$339.00 CAD
Regular price
Sale price
$339.00 CAD
Unit price
per
Sale
Sold
View full details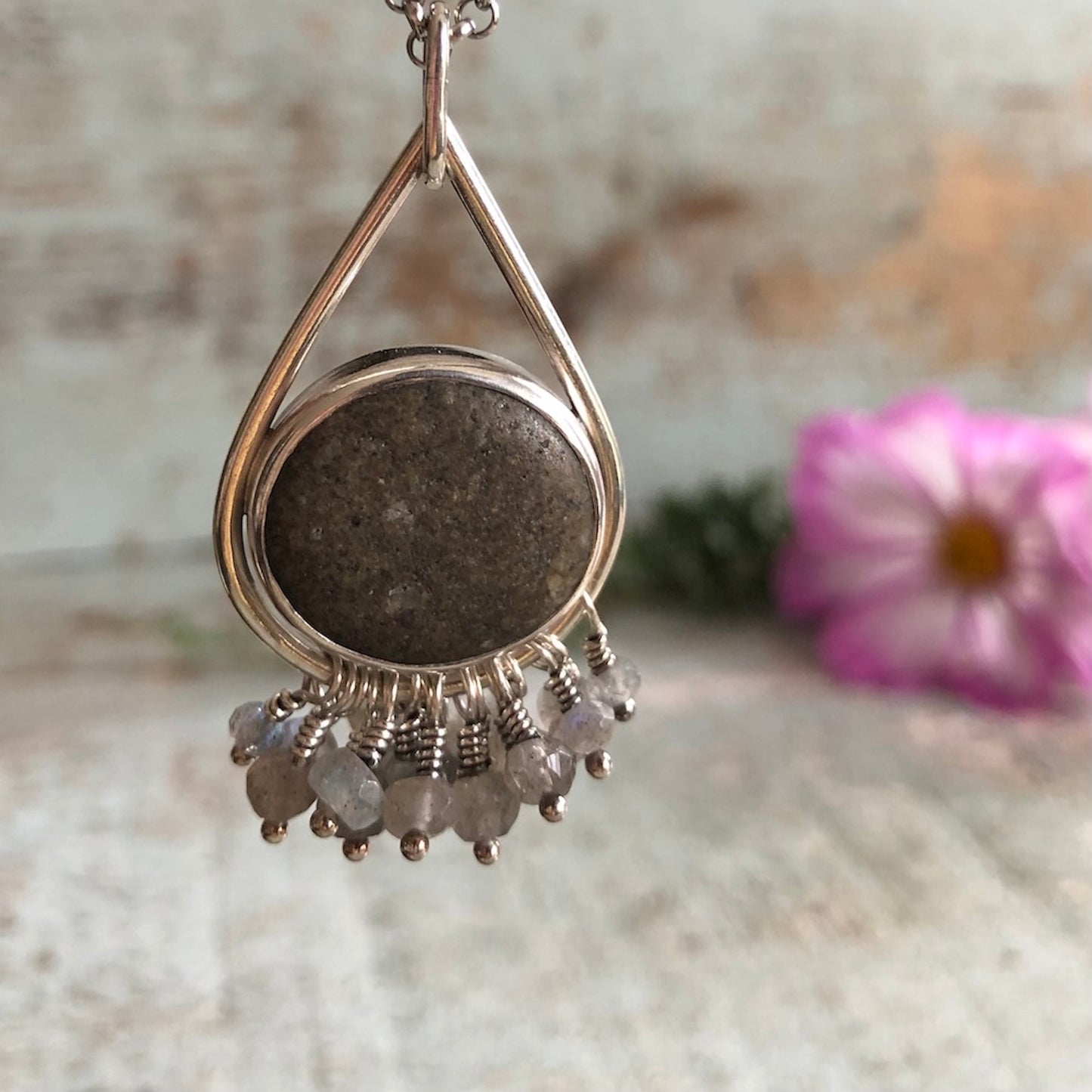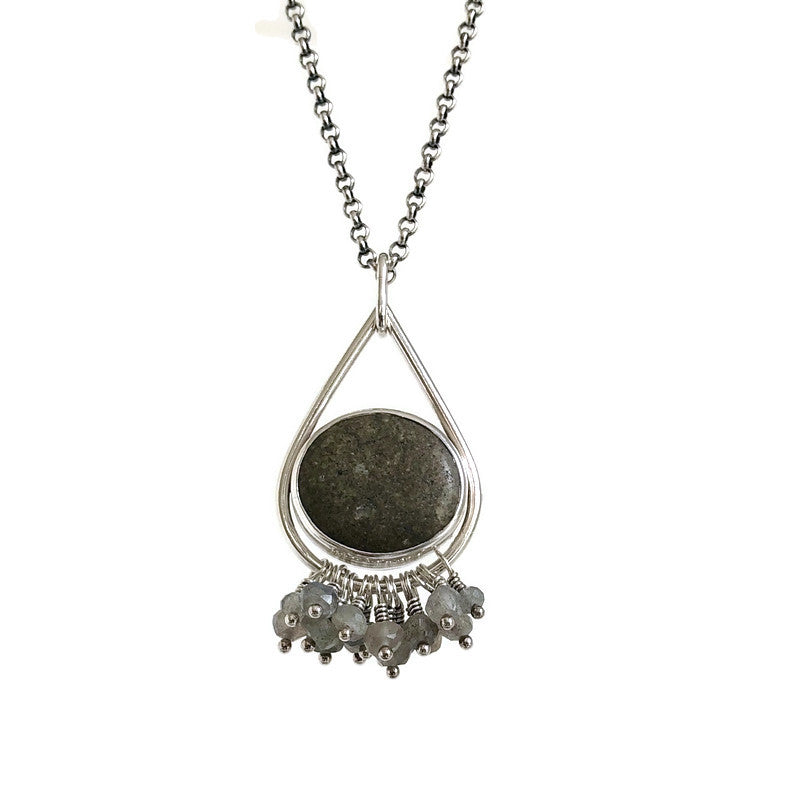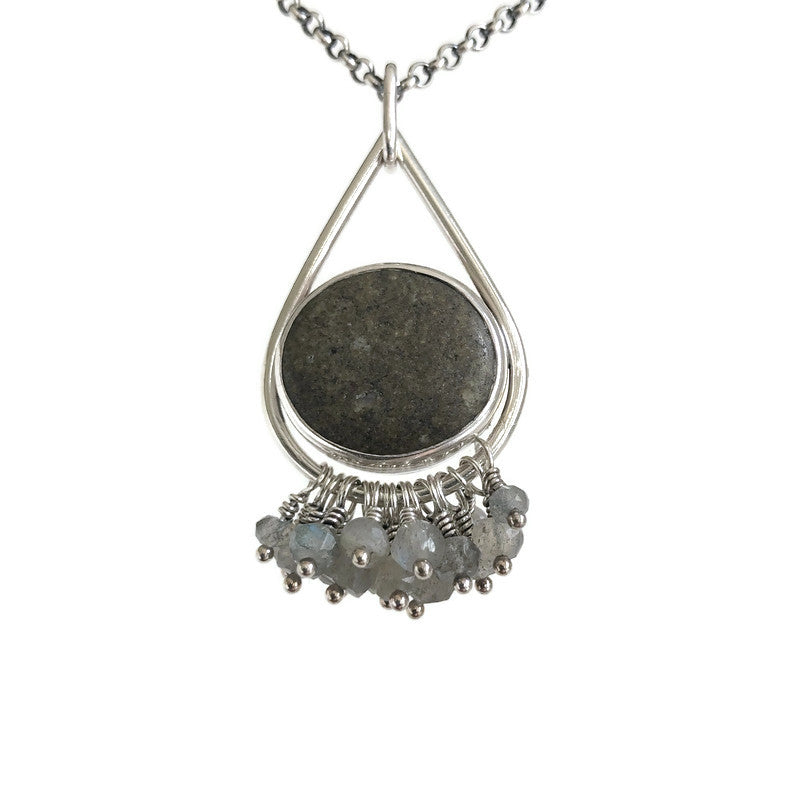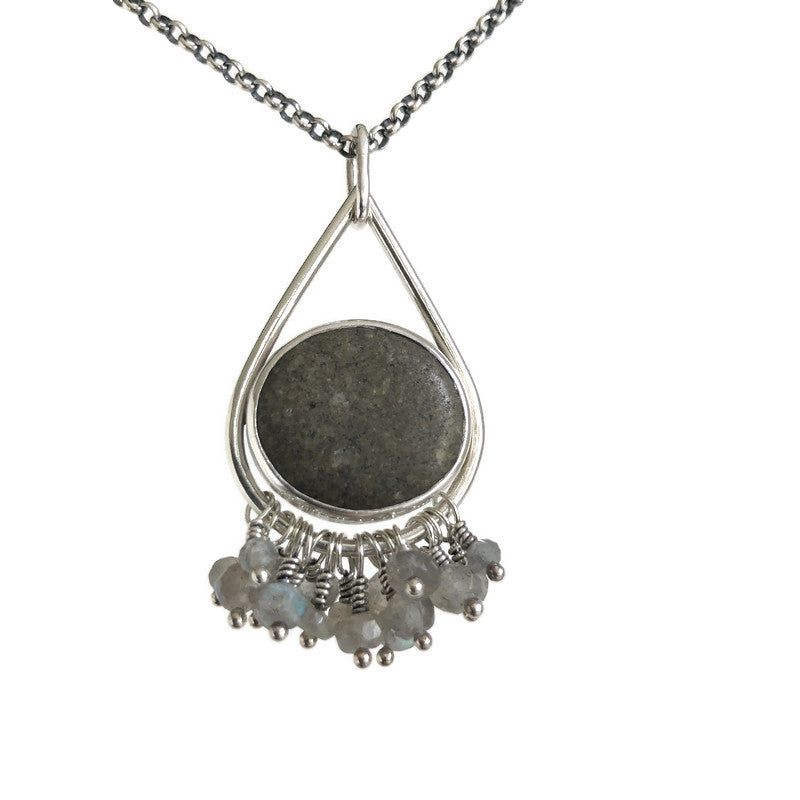 Is your neck feeling a little naked these days?
Embracing the enchanting world of necklace-wearing brings a playful and mystical dimension to your look. By adorning yourself with these bewitching pieces, you can tap into their symbolic protection, spiritual energy, and personal empowerment. It's like wearing a little charm that whispers secrets of confidence, connection, and meaningful encounters. So, why settle for ordinary when you can wear a necklace that adds a dash of wonder and sparks intriguing conversations? Let your imagination run wild and unlock the enchantment that necklaces can bring to your life!