Treat your fingers to beautiful adornment with this stunning sterling silver ring! This special piece boasts a mottled greenish oval beach stone surrounded by delicate granulation detail – making it truly unique and spectacular! With its dash of coastal charm and chic silver sparkle, this ring guarantees you'll turn heads and get compliments in no time!
Size 7.25
Regular price
$163.00 CAD
Regular price
Sale price
$163.00 CAD
Unit price
per
Sale
Sold
View full details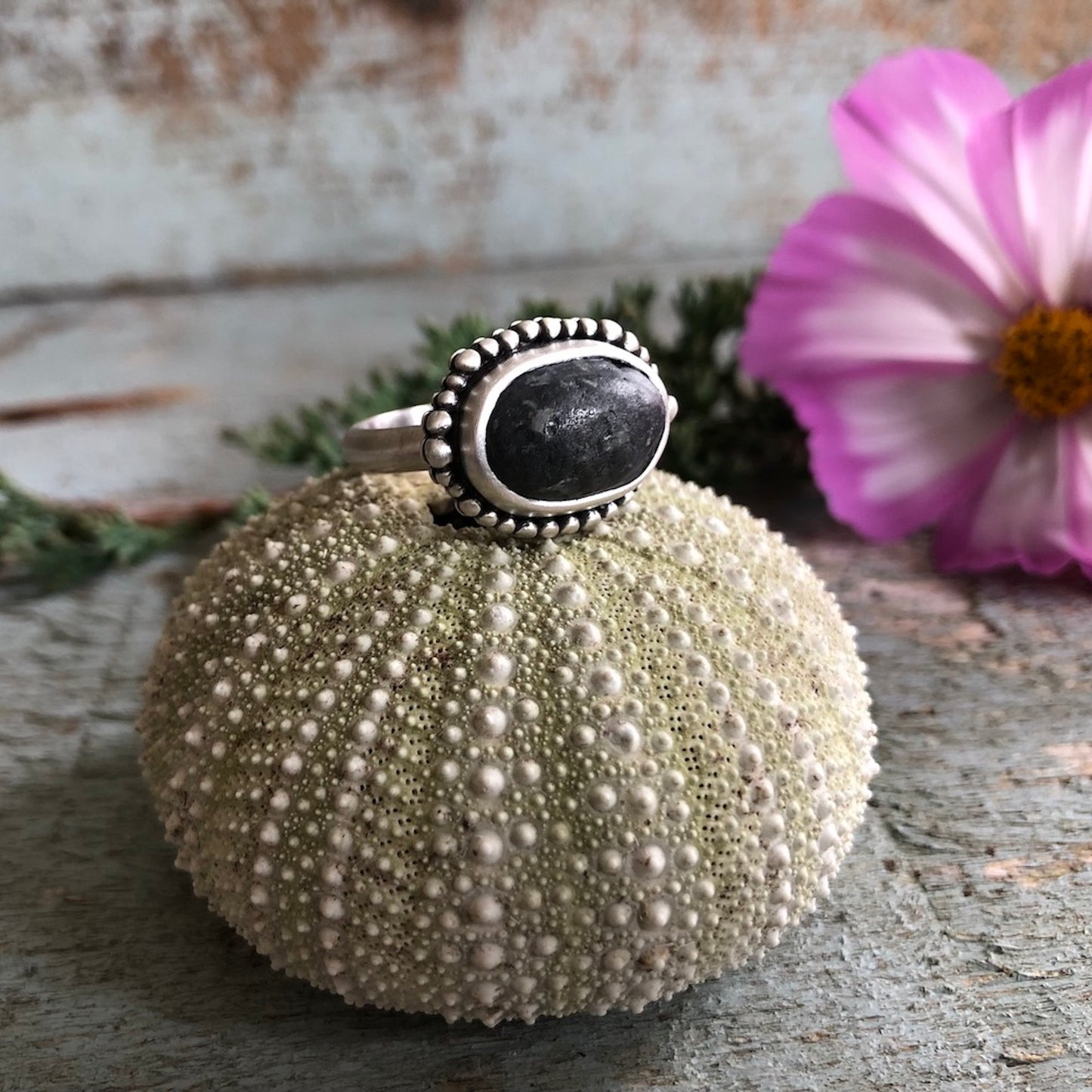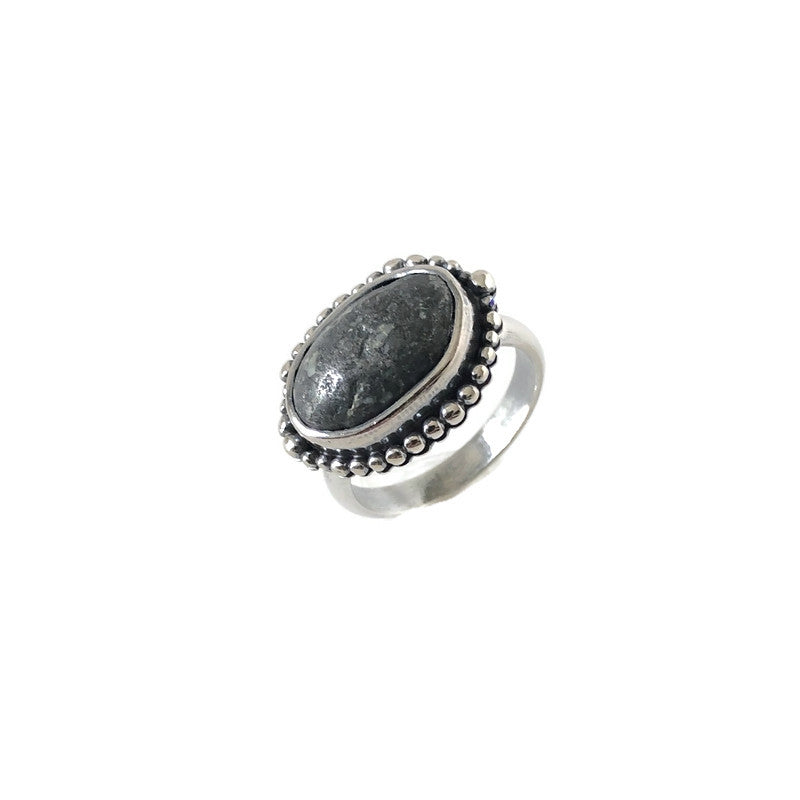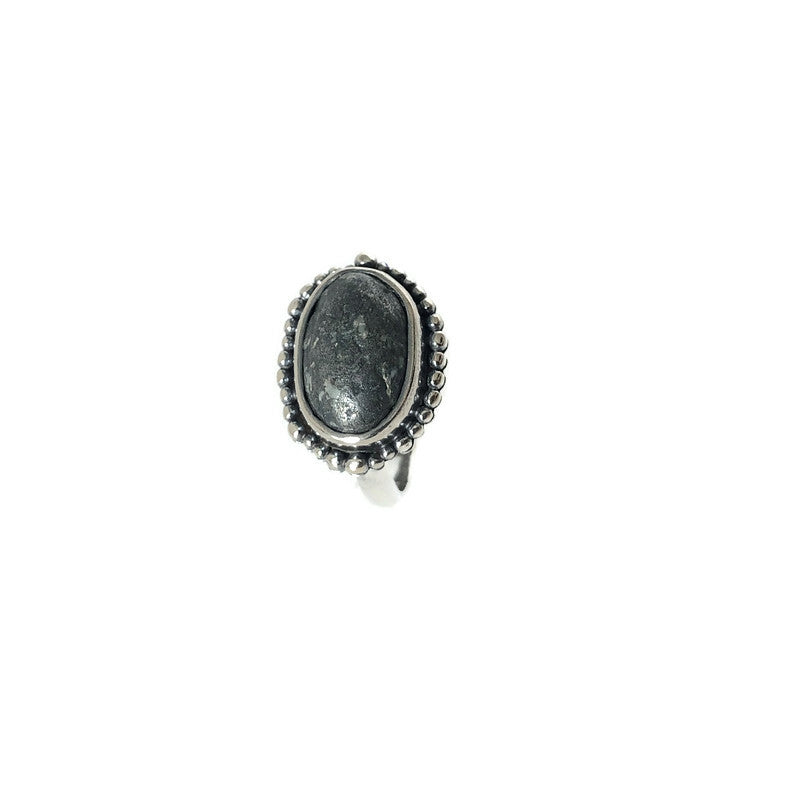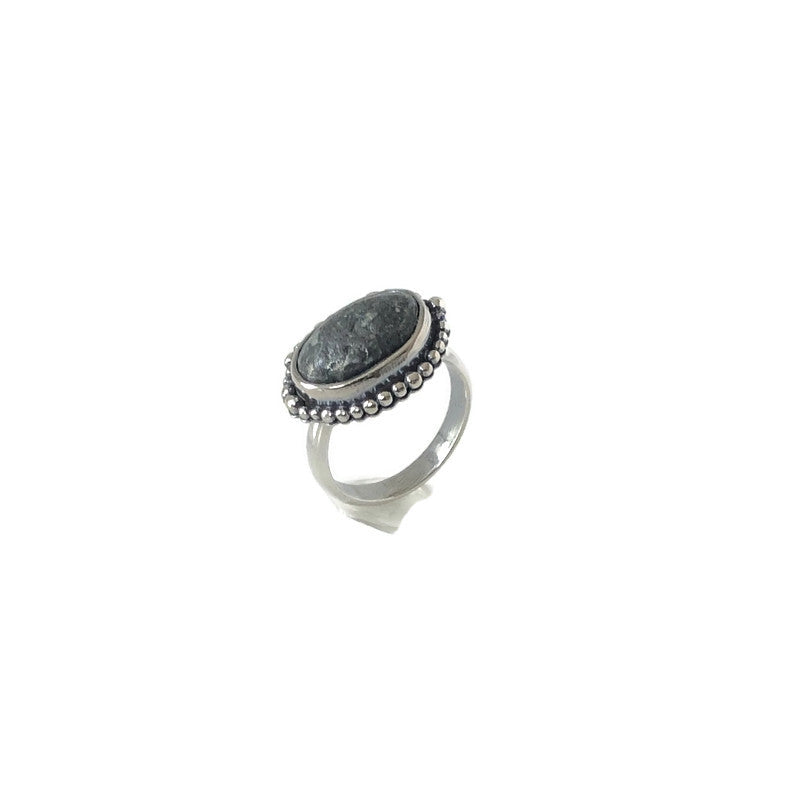 do your ears need a little dressing?
Embrace the power of earrings to enhance your style and self-expression. Let them add a touch of elegance and confidence to your look as you step out into the world. Discover the beauty and versatility of different earring styles that complement your unique personality. Wear them with pride and let them be a reflection of your personal flair, inside and out!