This Large Sterling Silver Ring is a real showstopper! A beautiful beach stone detail and mini beaded feature give it an extra special feel. With this bling, you can show off your style without taking yourself too seriously. Make a statement and have some fun!
Ring Size 11
Ring: 8 gauge 1/2 round sterling silver ring band
Ring Face:  approximately 7/8" x 1"
Regular price
$220.00 CAD
Regular price
Sale price
$220.00 CAD
Unit price
per
Sale
Sold
View full details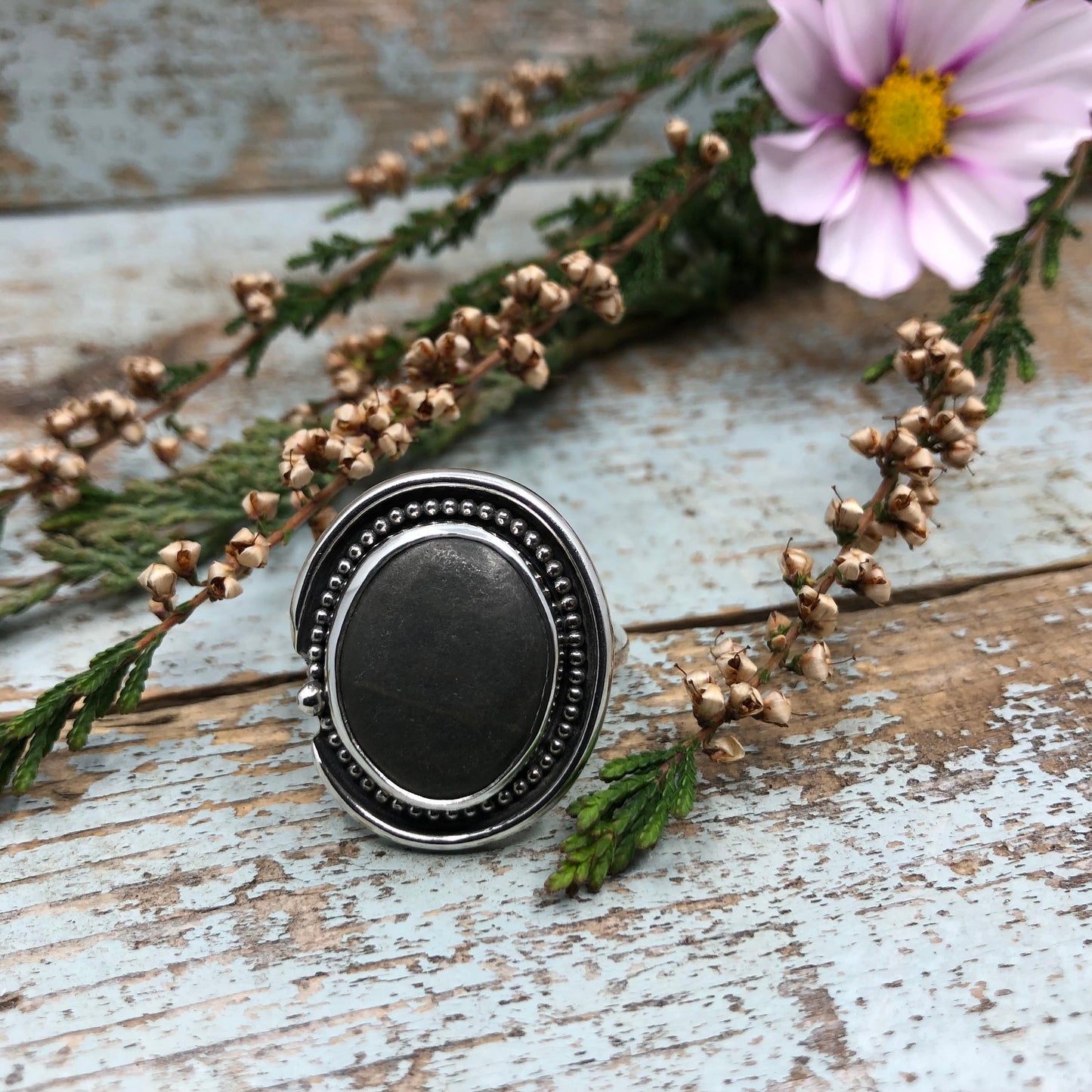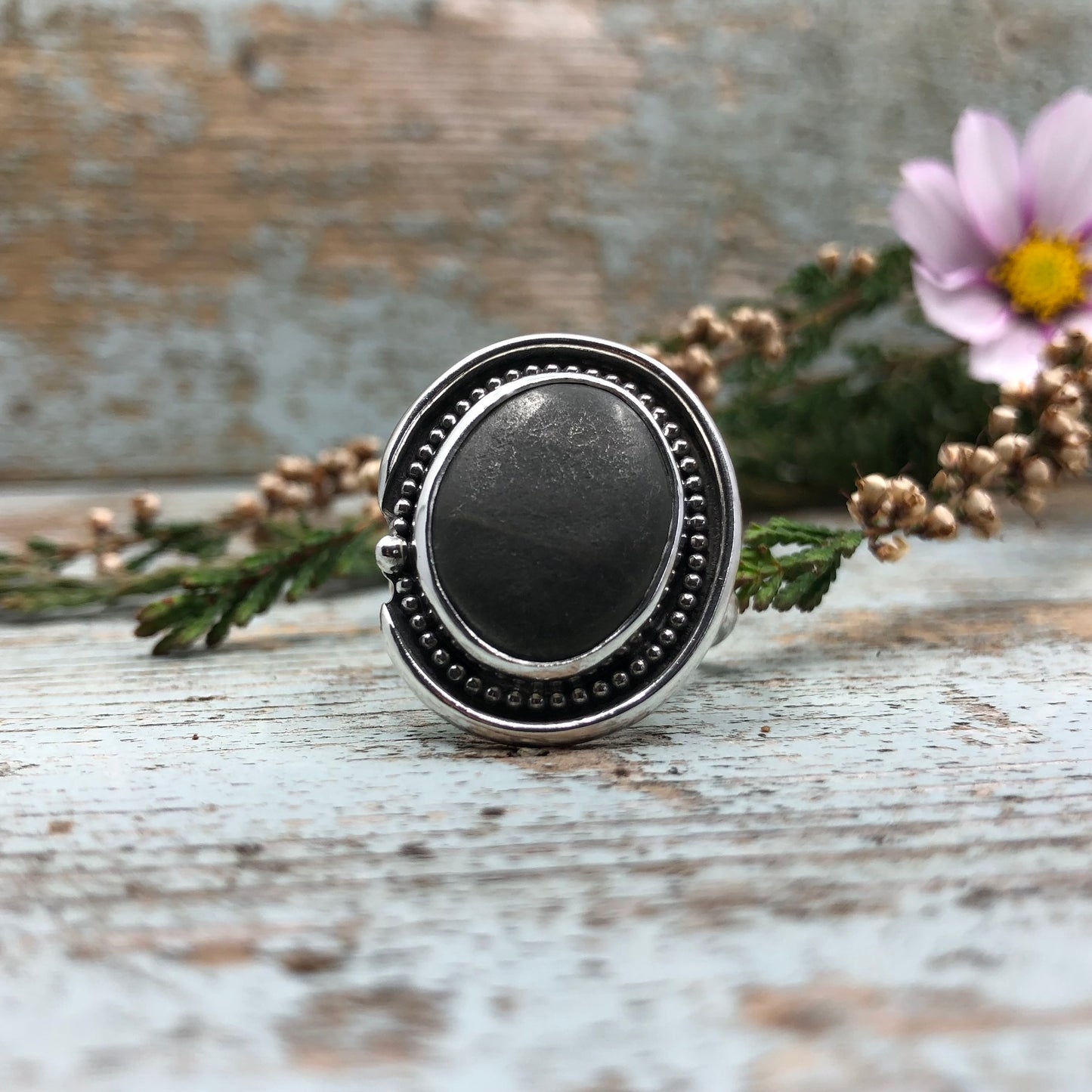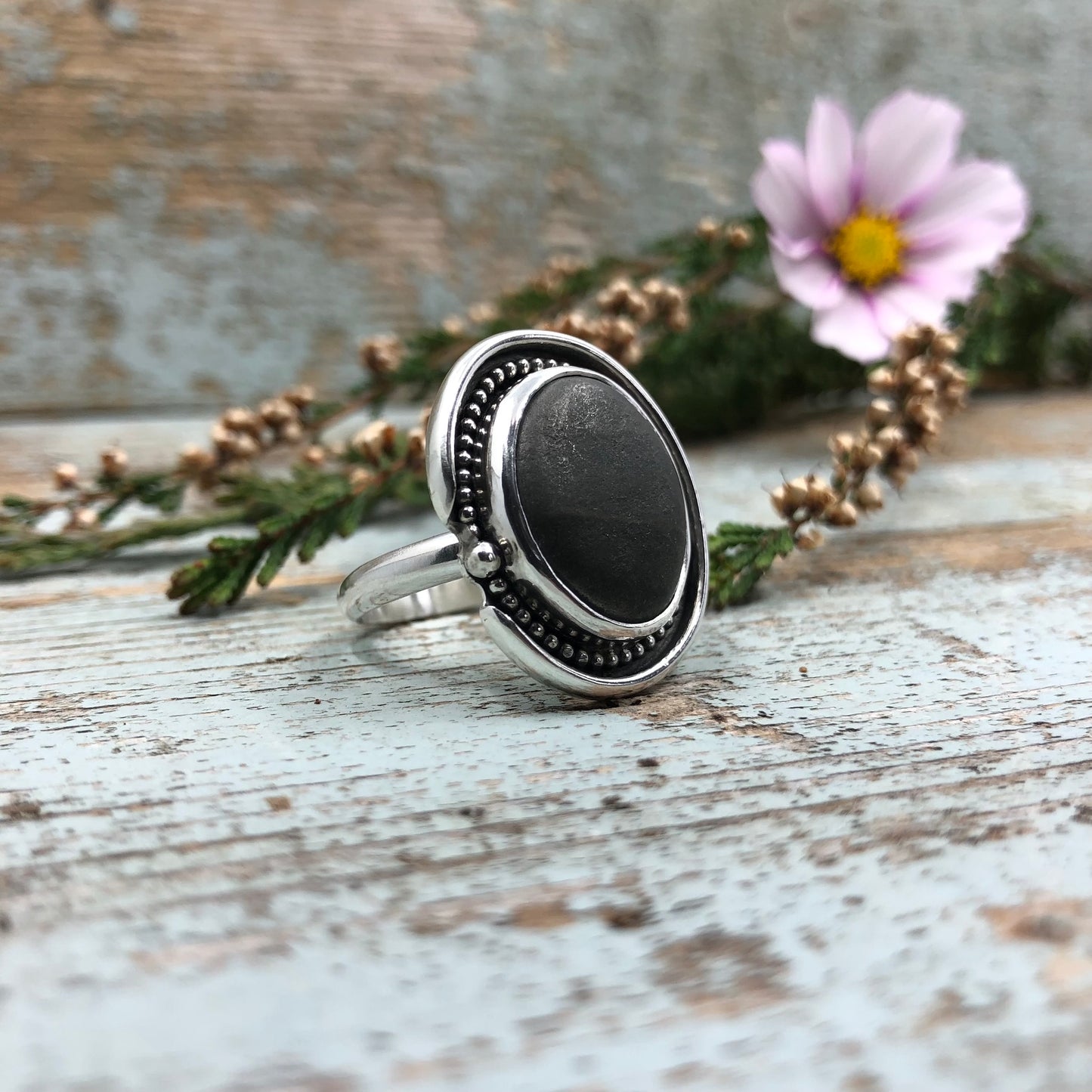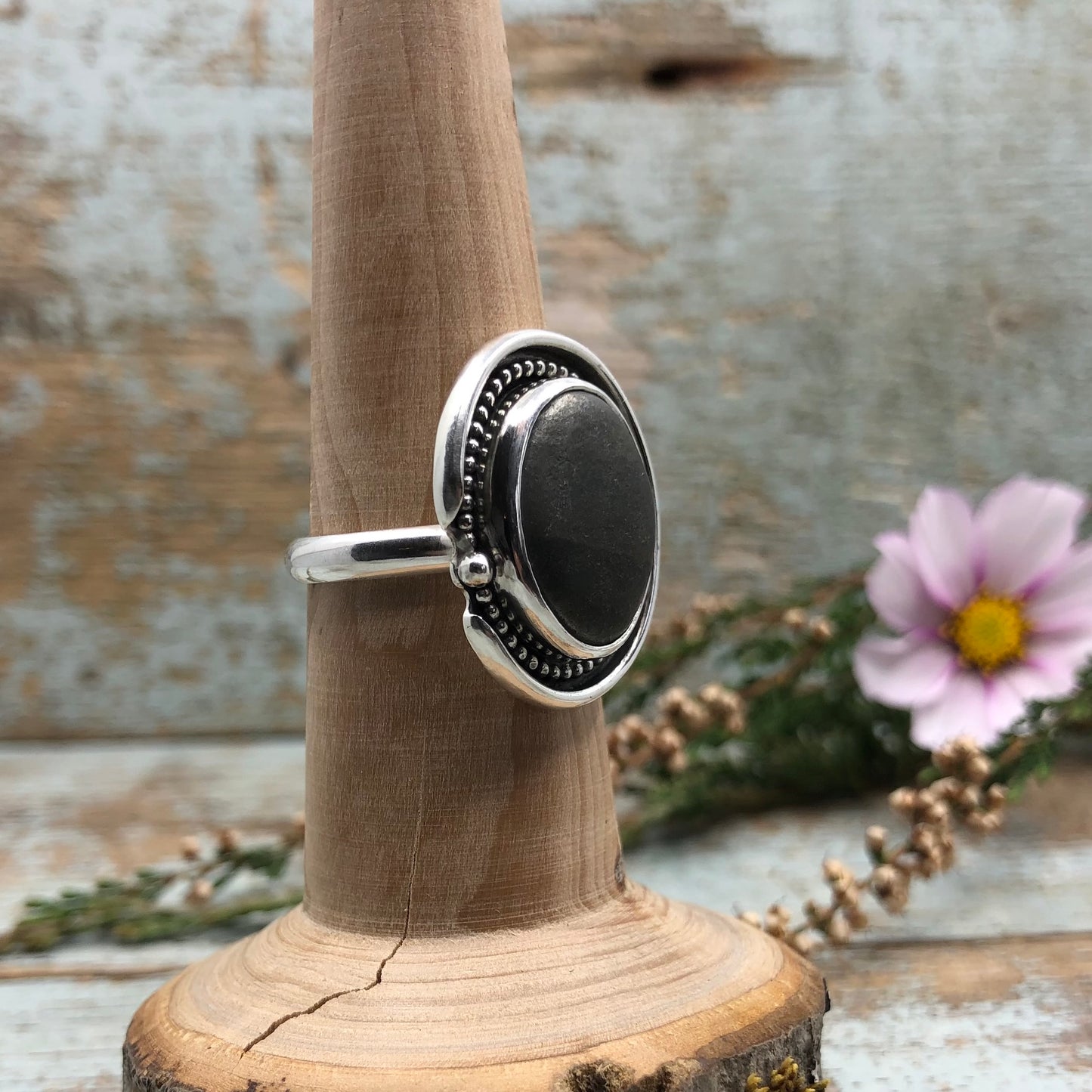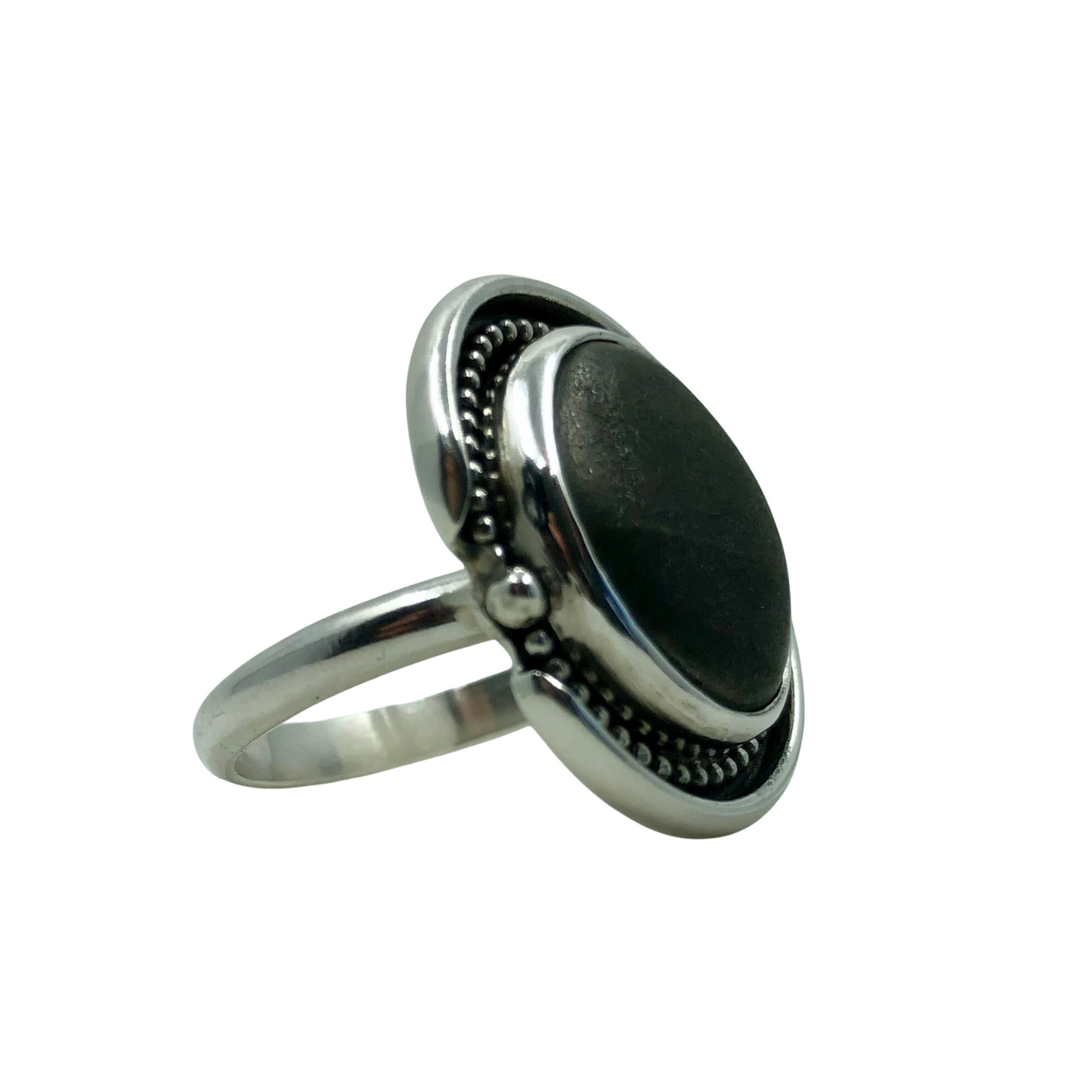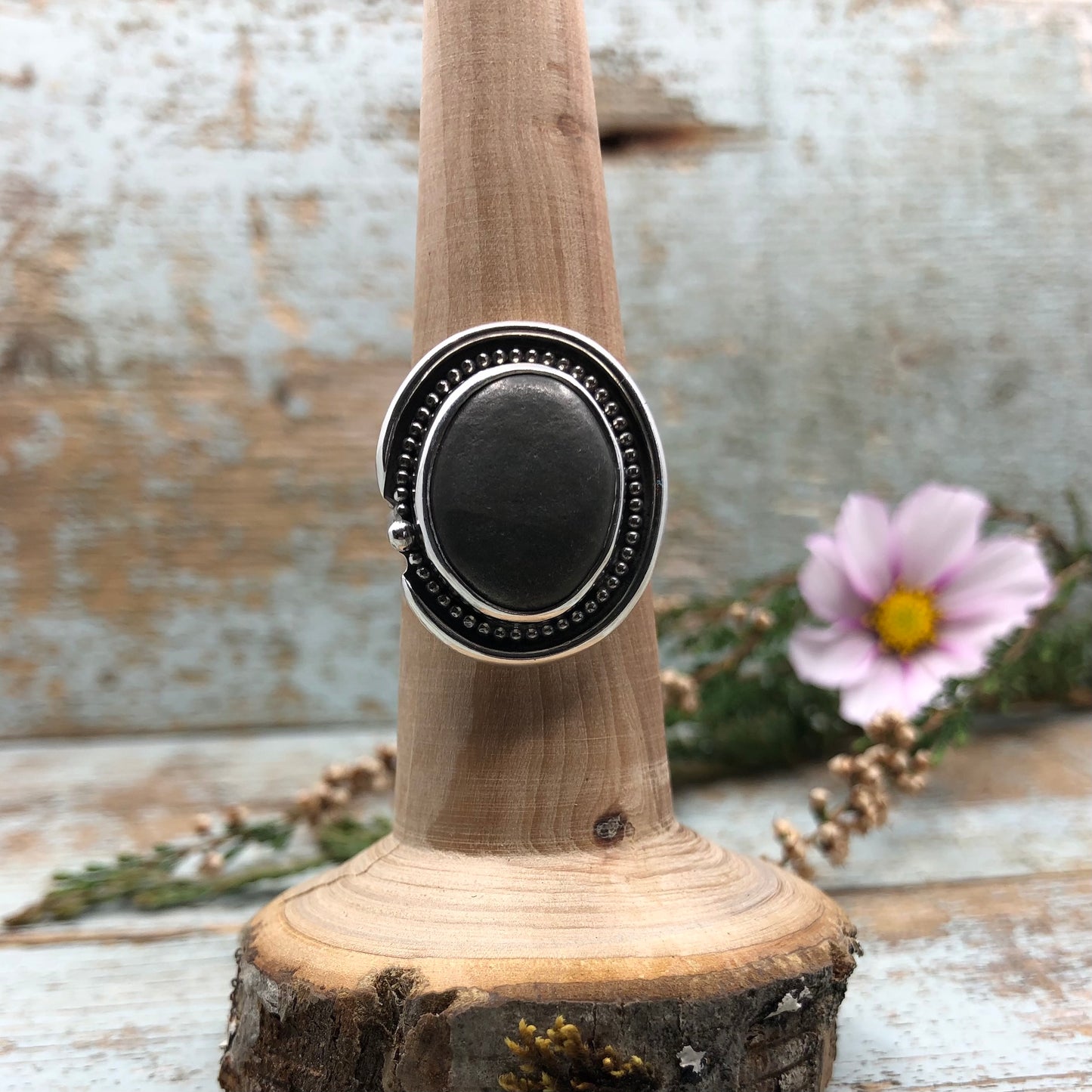 do your ears need a little dressing?
Embrace the power of earrings to enhance your style and self-expression. Let them add a touch of elegance and confidence to your look as you step out into the world. Discover the beauty and versatility of different earring styles that complement your unique personality. Wear them with pride and let them be a reflection of your personal flair, inside and out!