Elevate your style with this stunning beach stone set in sterling silver, detailed with granulation for added texture and detail creating the perfect pendant. With its elegant design, this unique piece is perfect for any occasion. Show off your style and add a touch of individuality to your wardrobe!
Regular price
$170.00 CAD
Regular price
Sale price
$170.00 CAD
Unit price
per
Sale
Sold
View full details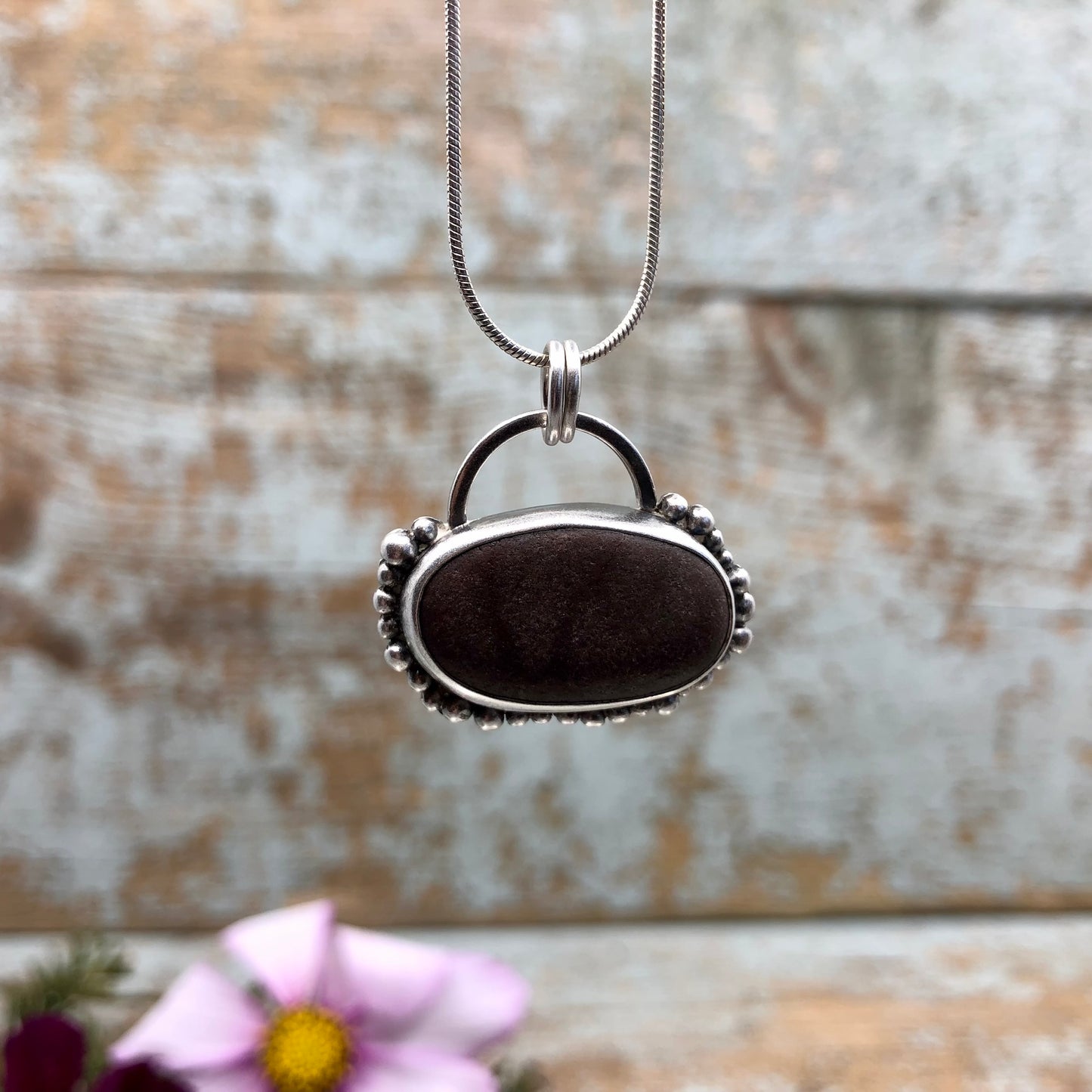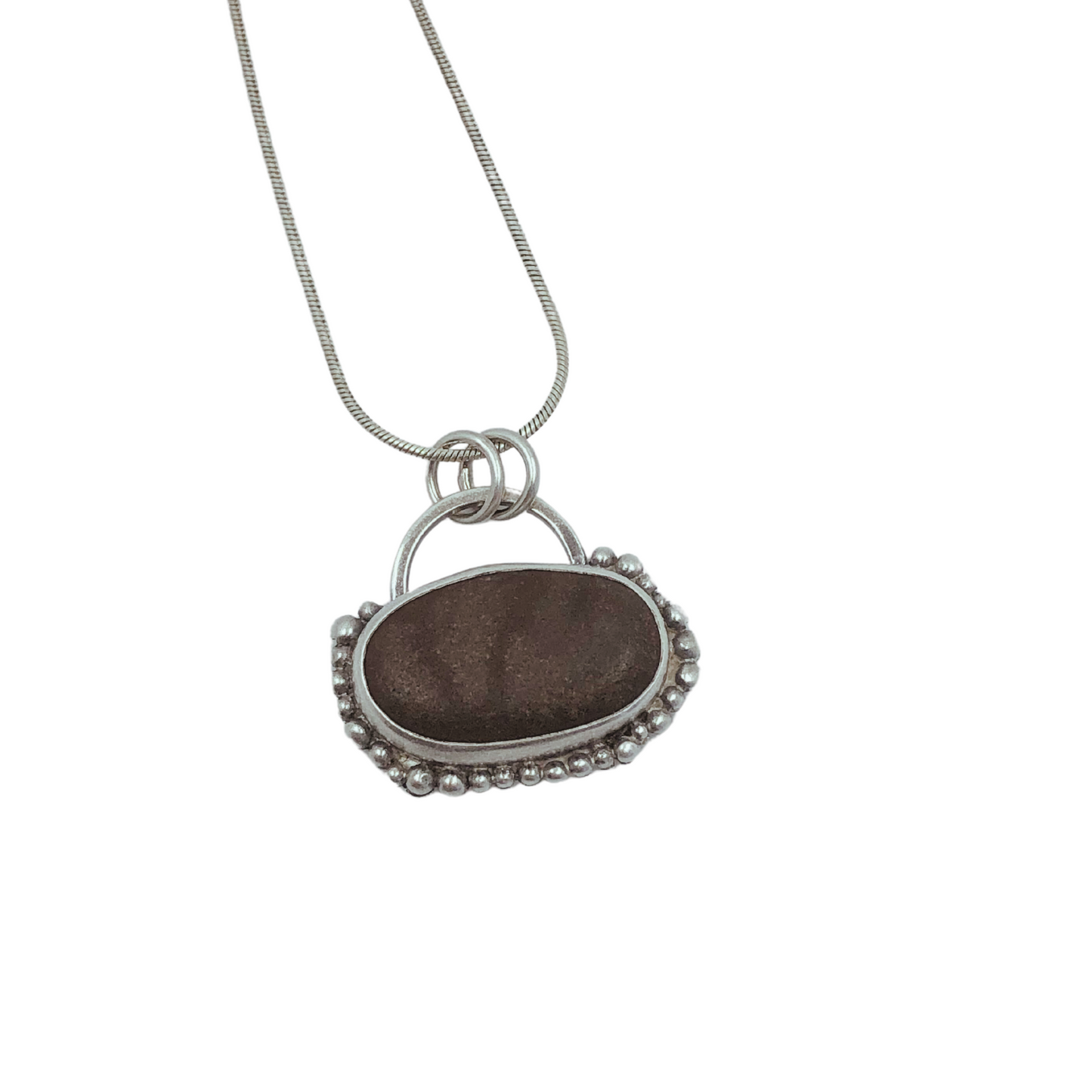 Is your neck feeling a little naked these days?
Embracing the enchanting world of necklace-wearing brings a playful and mystical dimension to your look. By adorning yourself with these bewitching pieces, you can tap into their symbolic protection, spiritual energy, and personal empowerment. It's like wearing a little charm that whispers secrets of confidence, connection, and meaningful encounters. So, why settle for ordinary when you can wear a necklace that adds a dash of wonder and sparks intriguing conversations? Let your imagination run wild and unlock the enchantment that necklaces can bring to your life!