Casual sterling silver beach stone earrings, capturing the essence of the tranquil shore. These medium sized, handcrafted earrings showcase the stones' natural beauty. 
Each earring features a single stone, wrapped in a sterling silver bezel and decorated with dainty granulation, suspended by a hand fabricated delicate silver hook, allowing them to sway gently with every movement.
The stones, with their subtle hues effortlessly bring a touch of nature's serenity and the whispers of the ocean to anyone who adorns them, making them a captivating accessory that evokes the peacefulness of a beach getaway.
Regular price
$135.00 CAD
Regular price
Sale price
$135.00 CAD
Unit price
per
Sale
Sold
View full details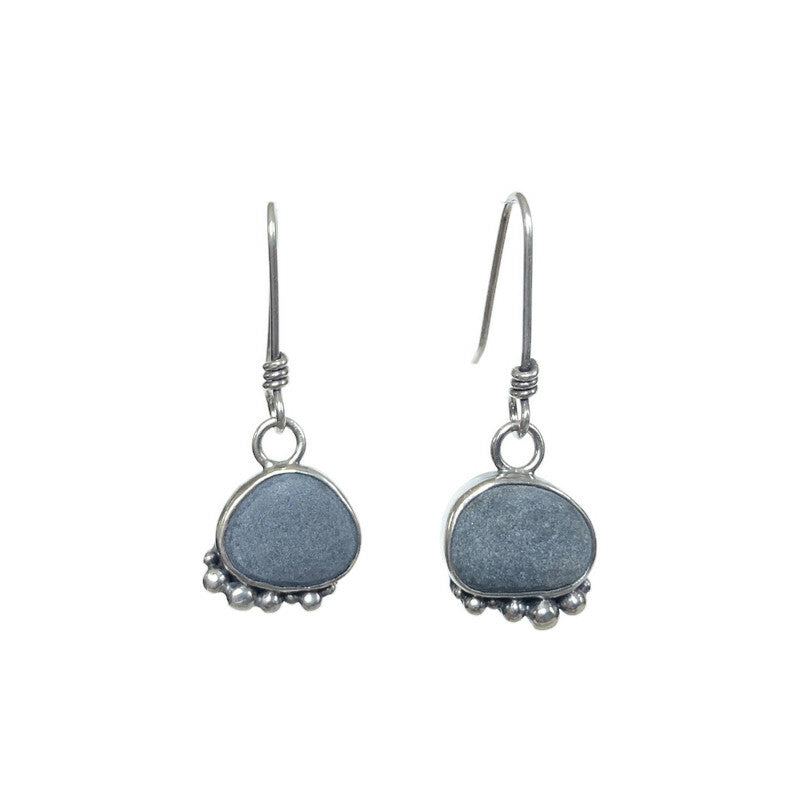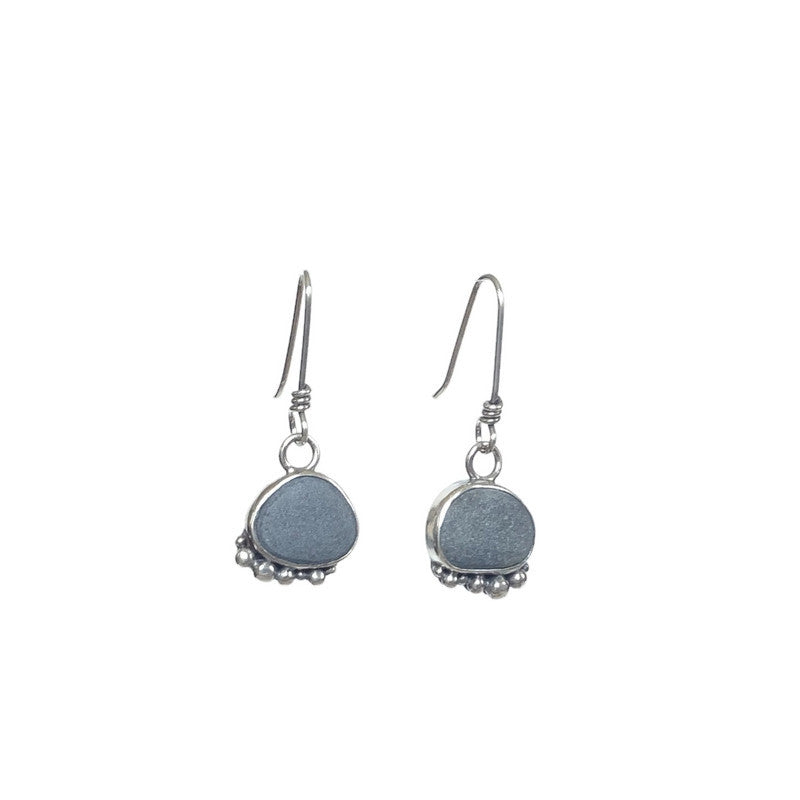 do your ears need a little dressing?
Embrace the power of earrings to enhance your style and self-expression. Let them add a touch of elegance and confidence to your look as you step out into the world. Discover the beauty and versatility of different earring styles that complement your unique personality. Wear them with pride and let them be a reflection of your personal flair, inside and out!